Brushed aluminium composite panel is made of two different aluminium sheets. It uses the technology of coupling. Two aluminimum sheets are coupled onto the polyethylene or synthetic core. Two aluminium sheets are rust-proof. These two sheets are not easily prone to corrosion. For this fact, these two sheets have a strong bonding with the polyethylene core. Brushed aluminium composite panel is totally different from other aluminium composite panels because of its finalization process. As its name suggests, it is finalized with brushing. For this reason, the brushed aluminium composite panel is a unique product and used in various areas and purposes.
It has a great peeling strength with extreme firmness. The nature of the brushed aluminium composite panel is light weighted. The best part of the brushed aluminium composite panel is good temperature adaptability. It has also heat and sound insulation property that is also very different. It is easy to manufacture. Brushed Aluminium composite panel is easy handling and it has low cost maintenance. Moreover, it is an excellent self-cleaning property. It consists of two sheets of aluminium sheets. These aluminium sheets are bonded with polyethylene core material. The upper surface of the front side is brushed. It has two kinds of the brushed finish. There is a long brushed aluminium composite panel and another is a short brushed aluminium composite panel.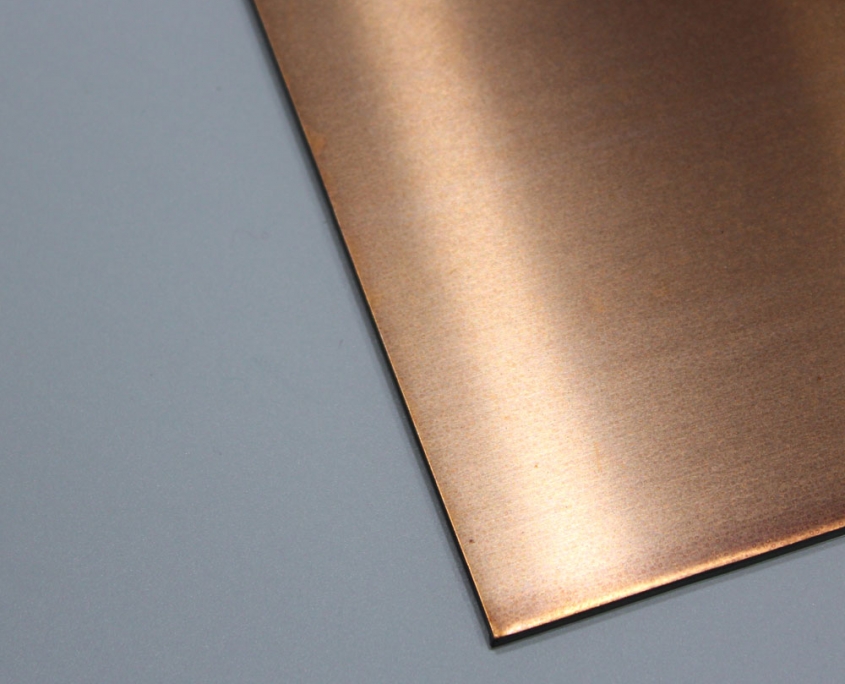 The manufacture of a brushed aluminium composite panel is easy and it consists of repeated layers of sandpaper. The process has mainly three parts. They are de-esterification, sand mill, and water washing. Various kinds of different plates are used in making brushed aluminium sheet such that bronze, green, stainless steel, silver, blue, red, copper, pink, matt, green, gold, etc. Aluminium plate products use a metal wire drawing process and it achieves a beautiful and anti-erosion effect. This effect makes this plate more stylish and modern. Aluminum composite metal panels are also very popular. This is also a reason why aluminium brushed plates are so popular in the construction business.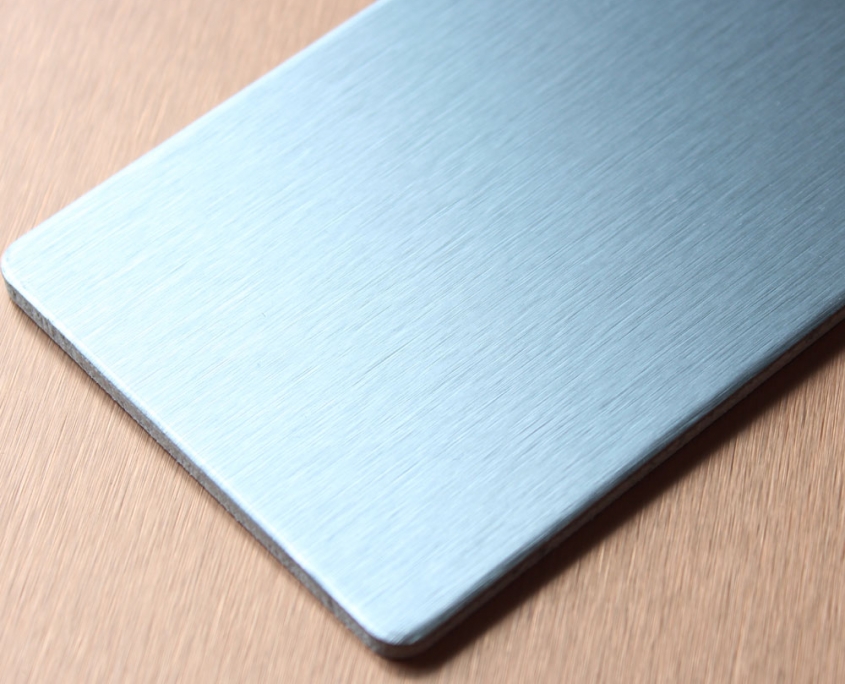 Brushed aluminium composite panel has a huge application in interior and exterior designing and also in building constructions. It is used in building an exterior wall. It is also applied in curtain wall panels. The exterior application is also vast and used in reconstructing old building modification and refurbishing. It is used for refurbishing the balcony, equipment unit, and indoor compartment. Aluminium composite metal panel is different than other aluminium sheets.  This kind of aluminium sheets is also used to make the panel, signage board, and display stand. Brushed Aluminium composite panel is used as industrial materials and making car body for cold storage. It is popularly used to make air conditioners, Televisions, and other home appliances.