Ask your best Mongolia travel agency to arrange for travel to Mongolia, which is nearly 100 years after the Mongolian Revolution, which led to Communist rule in Mongolia; the country still bears vestiges of its political past. The buildings in the capital city of Ulaanbaatar feature the gray and concrete facades associated with Soviet architecture, and the museums, such as the Victims of Political Persecution Museum—dedicated to those who fell prey to the purges of the era—are stark reminders of that period.
Many tourists who have experience of horse riding come here and connect with local tour operator company to rent horses with local instructors and guide-interpreter. And some of them who like walking choose hiking, but we would like to inform you that you have the option to take a hike combining with horse or camel trekking when you're tired. Or if you have a lot of weight to carry, you can rent a horse, camel, or yak for the pack to take a bit of load off while traveling to the Gobi desert tour.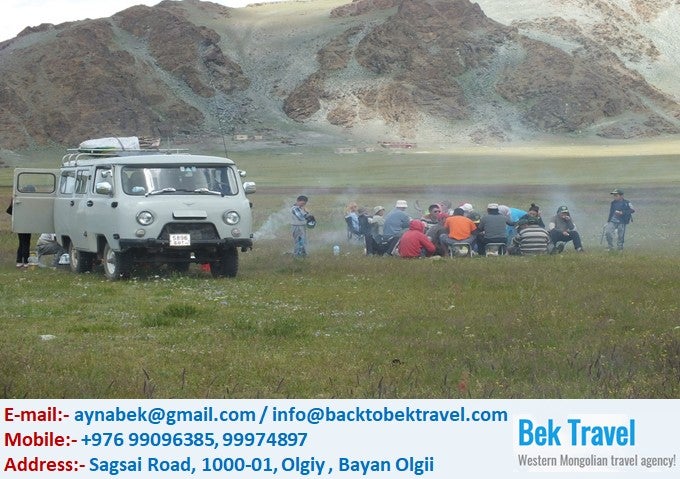 Imagine that you're in the middle of Gobi desert tour nowhere, no internet and cell phone connection, only you and your local team traveling close to magnificent untouched landscape with wild animals. This is a true adventure that you feel once in your life that is safe and enjoyable.
Khuisiin Naiman nuur with its exceptional configuration is surrounded by the beautiful nature of the middle part of the Khangai Mountain. These lakes with fresh water and interconnected by groundwater channels such as Shireet, Khaliut, Bugat, Khaya, Khuis, Onon, Doroo, Bayan-Uul are called Khuisiin Naiman Nuur. It is the very remote place; only horses, yak cart will travel through the valley and no vehicles are available to go to enter from lake Khuis into the depth of the valley. 5- 7 days trekking is more convenient and doesn't miss the remarkable tour.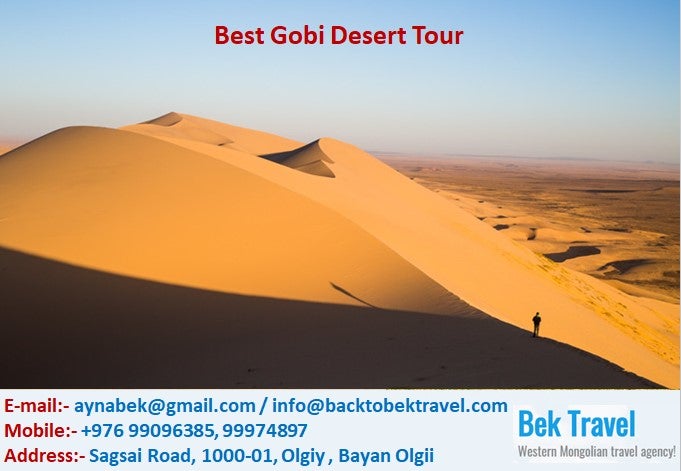 First, you need to plan your hiking route with the help of local experts and the best Mongolia travel company. They are always ready to assist and suggest the best time and destination for hiking and trekking also the reliable local team. A small gift for nomadic family and kids will be necessary. Map, GPS, sun cream with high UV protection, mosquito spray, hat, good water resistance hiking boots, and raincoat is must be in your rucksack. And don't forget your camera to capture your memorable trip.
Contact Details of Back To Bek Travel:-
E-mail: aynabek@gmail.com
Mobile / Whatsapp: +976 99096385, 99974897
Website: https://www.backtobektravel.com/
Address: Sagsai Road, 1000-01, Olgiy, Bayan Olgii Province, Bek Travel Compound