Different car manufacturing companies have come up with different types of headlights to match the shape of their vehicles. For instance, BMW has a signature headlight known as the halo headlight or the angel eye.
Today several halo headlights are used in different BMW E series. However, the BMW E46 angel eye remains the best. For those interested in the BMW E46 angel eyes kit, you can visit BavGruppe Designs for the best offers.


How Does the BMW E46 Angel Eye Kit Work?
The angel eyes are signature halos for BMW vehicles. For the older BMWs, the halo headlights are used during parking. But for the new BMWs, the angel eyes are used as daytime running lights. The lights also have projectors that provide much better road illumination.
Some of the features of the E46 halo headlight kit 3 series include four rings and drivers. The rings provide a flattering light without creating any shadows or harsh lines. With the four rings, you can choose your lighting preference from RGBW color shifting, color chasing, or switchback rings.
On top of the rings and drivers, the E46 angel eye kit comes with a complete plug-and-play harness. The play and plug harness make the installation process of the angel eye headlights much easier. Besides, it can also tap into your welcome circuit. Another important feature of the E46 angel eye lights is the dummy inner projectors. The inner projectors are used for mounting. Some inner dummy light projectors are pre-shaved to make it easier for installation.
Where to Install E46 LED Angel Eye Kit 3
In case you have an E46 without the corona rings and would like to install them, BavGruppe Designs has got you. The online shop has provided a detailed guideline on how to install the angel's eyes. However, here is a quick summary of how you can install the headlights. The first step is you should prepare to open the headlight. Preparation involves finding the right tool to open the headlight safely and properly. The next step is opening the headlight.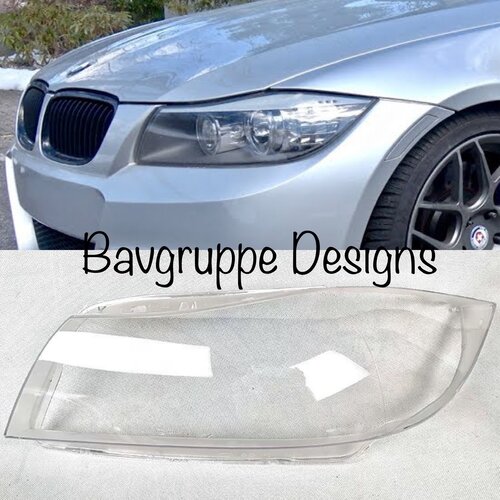 After opening the headlight, you should install the halo rings. You should then install the module box and connect the wires. The last step involves putting everything back together and testing whether it works. To provide more protection to the headlight you can add a layer of headlight plastic cover.
The E46 LED Angel Eye Kit 3 Series is one of the best angel eye kits currently on the market. It does not only give your BMW an amazing look but also provides good illumination.